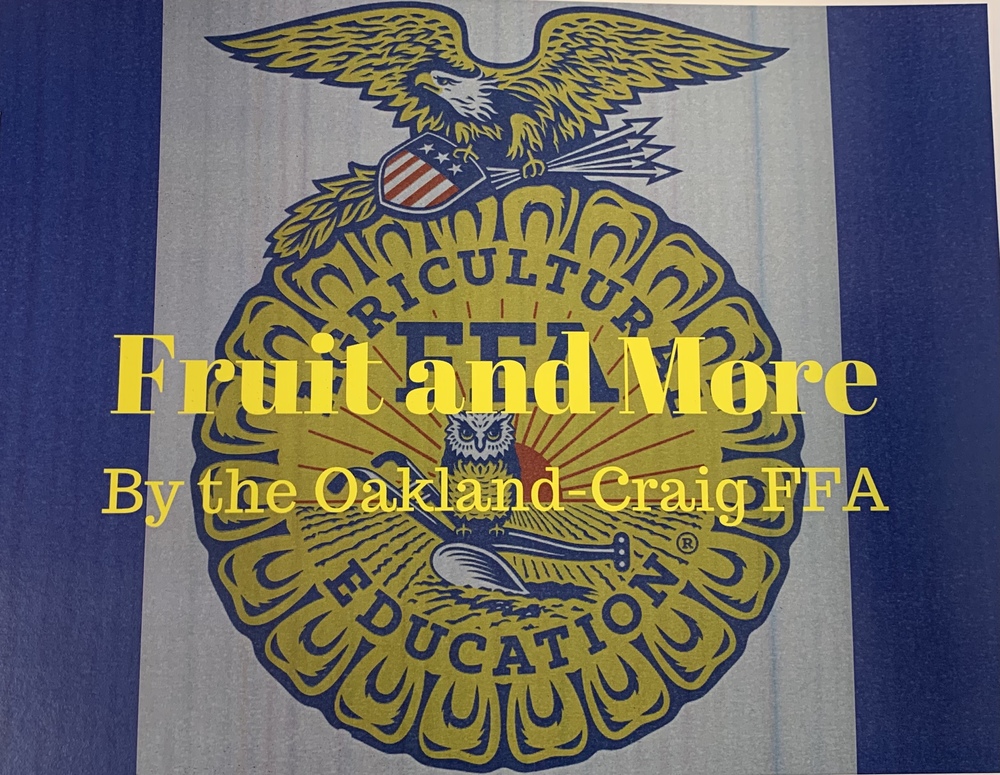 OC FFA Fruit Sales!
Gerald Brand
Tuesday, November 03, 2020
The time is here Oakland-Craig FFA members are selling fruit, meats, cheeses, popcorn, candies, and more! Contact an FFA member or Kylie Penke.
Sign up with this link to be contacted: https://docs.google.com/forms/d/e/1FAIpQLSez9vtbcr3cEDVVPDM1IfKIkl6f_KxRRzsL33brY_njH3UI4w/viewform
Copy of Brochure:
https://drive.google.com/file/...

Sales end November 13th @ 8:10am.