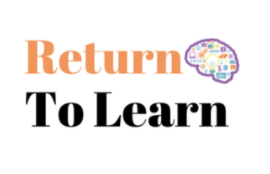 Return to Learn Plan and ESSER III Fund Feedback
Jess Bland
Wednesday, July 07, 2021
Oakland-Craig Public Schools has drafted a Return to Learn Plan for the 2021-2022 school year. While the plan is similar to the 2020-2021 Return to Learn Plan, there are a few adjustments with the expiration of recent health measures. After reviewing the drafted Return to Learn Plan for the 2021-2022 school year, we would encourage you to complete the below survey sharing your thoughts and feedback about our plan.
As you may know, federal dollars will be granted to schools due to the Covid-19 pandemic. Oakland-Craig Public Schools intends to use federal ARP ESSER resources in accordance with the established parameters and the other allowable uses. Below are links to the Return to Learn Plan and a survey for you to provide your feedback not only on the plan, but also on the use of ARP ESSER III funds.
Oakland-Craig Public Schools will receive $591,029 in ARP ESSER III resources. Twenty percent (20%) $118,205.80 must be used for student learning loss due to the pandemic. This will leave a balance of $472,823.20 for other projects. These funds are restricted in use from the Federal Government and will not effect the local levy.
2021-2022 Return to Learn Plan (DRAFT)