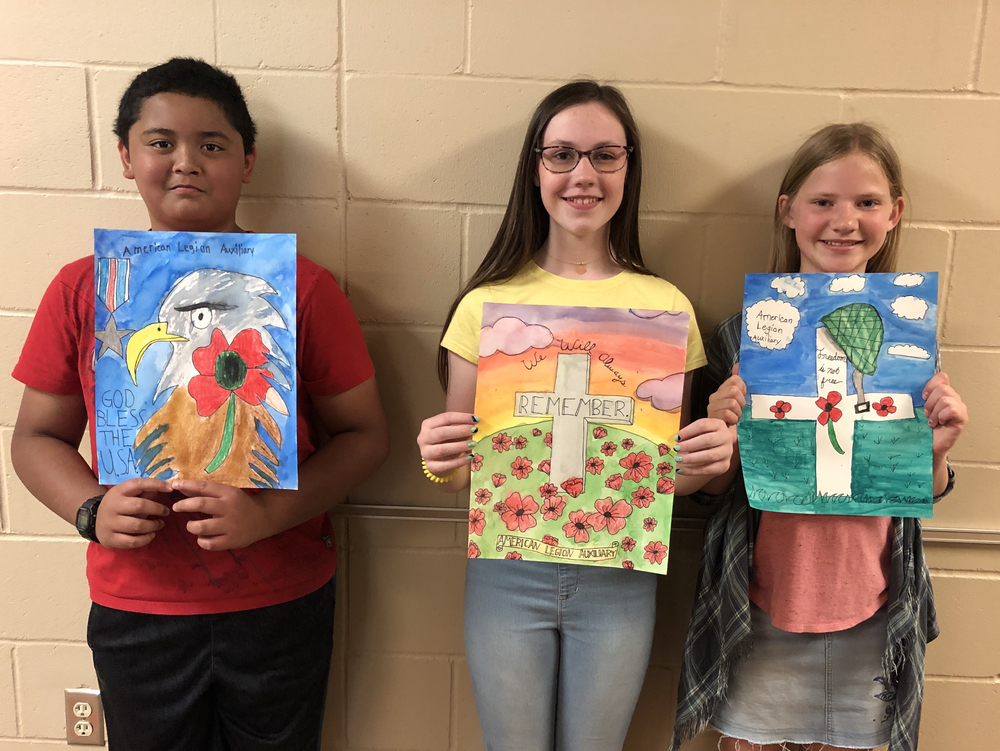 OC Students Participate in Poppy Poster Contest
Sansha Landholm
Friday, May 24, 2019
The Oakland Craig second and fifth grade students recently participated in the Craig American Legion Auxilary Unit 127 Poppy Poster contest.

This is the second year of collaboration between the Craig ALA and Mrs. Meyer's art classes.




Prior to creating their posters, the poem "In Flanders Field", written by WWI Col. John McCrae, was read followed by a

short presentation on the significance of the poppy. Students were then given the criteria/guidelines for drawing their posters. Prizes were given at the OC awards assembly on the last day of school. Once again, we are OC PROUD as posters were very creative.




All will be on display at the Craig Auditorium Saturday May 25th with the winning posters on display at the VFW building on Memorial Day. After Memorial Day posters may be picked up at the Oakland Library.