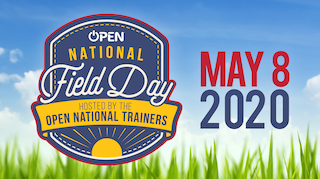 #NationalFieldDay
Mr. Eisenmenger
Tuesday, April 21, 2020
Field Day is a big part of our school year and even though our traditional Field Day was interrupted for the 2nd year in a row, the opportunity arose to take part in the OPEN National Field Day right from your own home!
*Note that this is not mandatory, but available for all students to participate and so feel free to include the whole family in on the fun!
Each week leading up until the event date of May 8th, there will more information and events released. Feel free to practice the events prior to the event date. Students who complete a minimum of 4 events and submit a scorecard will receive a certificate.
Please post your participation @O_CKnights and or @OC_Knights using #NationalFieldDay !
https://drive.google.com/open?... (Folder containing pertinent Field Day information/resources).