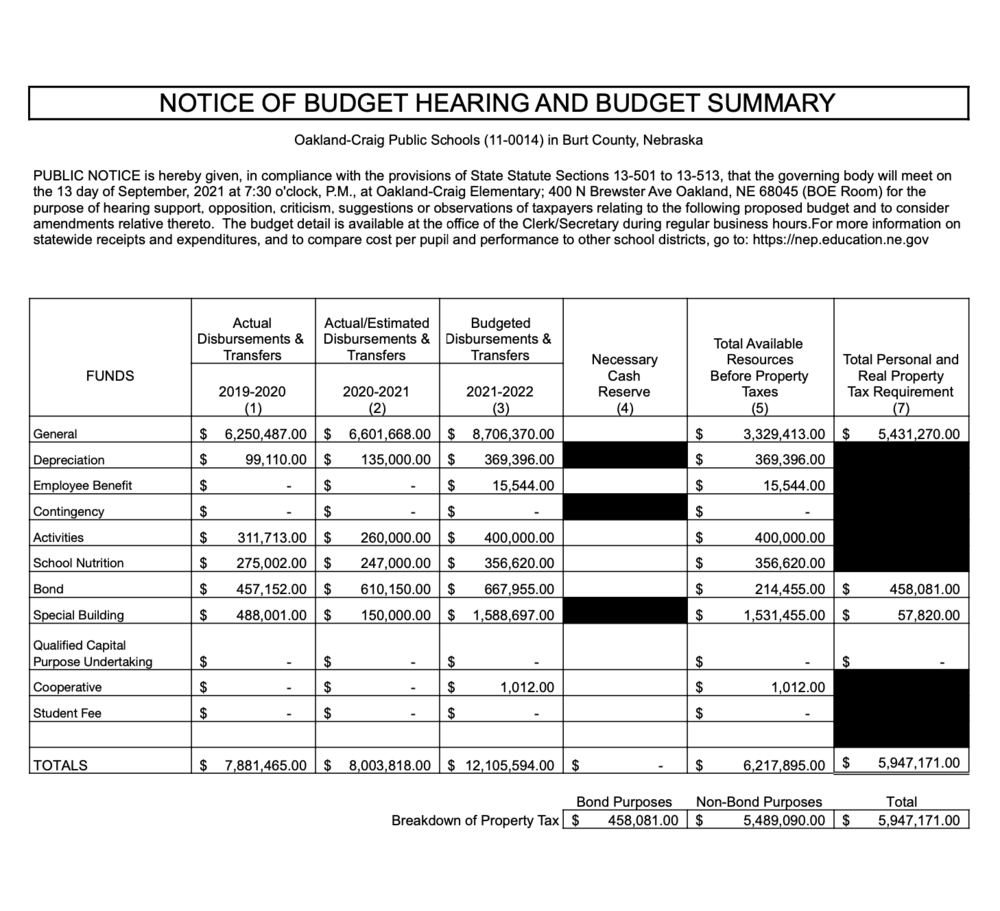 Notice of Budget Hearing
OC Schools
Thursday, September 09, 2021
Notice is hereby given that a meeting of the Board of Education of the School District of Oakland-Craig, in the County of Burt, in the State of Nebraska, a/k/a School District No. 014, has been scheduled on September 13, 2021 immediately following the Budget Hearing and the Hearing to Set the 2021-2022 Tax Levy which are scheduled to begin at 7:30 p.m. This meeting will be held at the Oakland-Craig Elementary Building at Oakland, NE, in the Board meeting room. The Budget Hearing, Tax Levy Hearing, and regular Board of Education Meeting will be open to the public. Public access to the Board meeting is also available by clicking on the link posted on the district's website at https://striv.tv/channel/oakland-craig/.
The agenda is available for public inspection at the office of the Superintendent or on the district's website at https://drive.google.com/drive/folders/0B5epgyF4XIc2X1pvUEZOU2Z2c3M.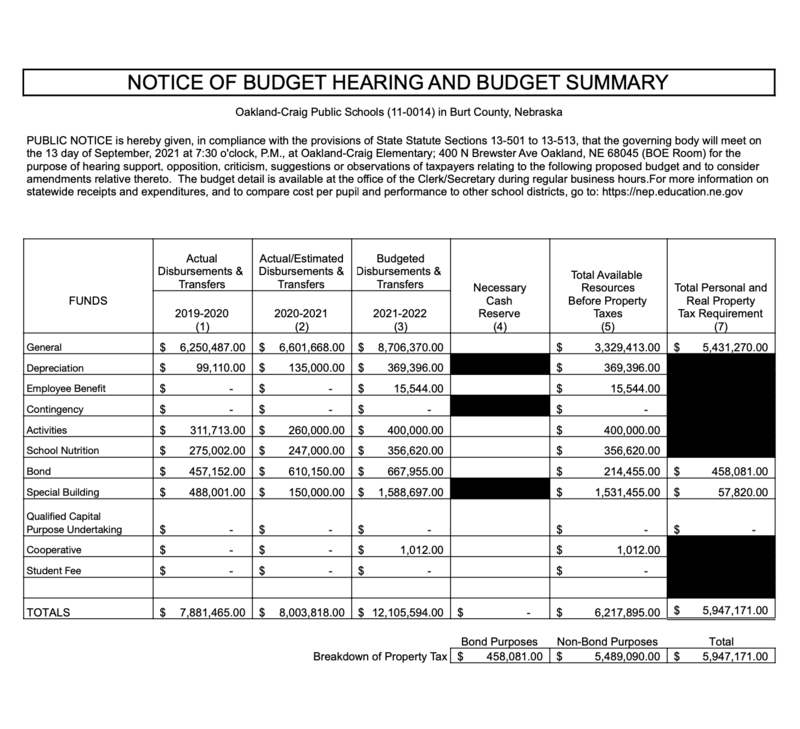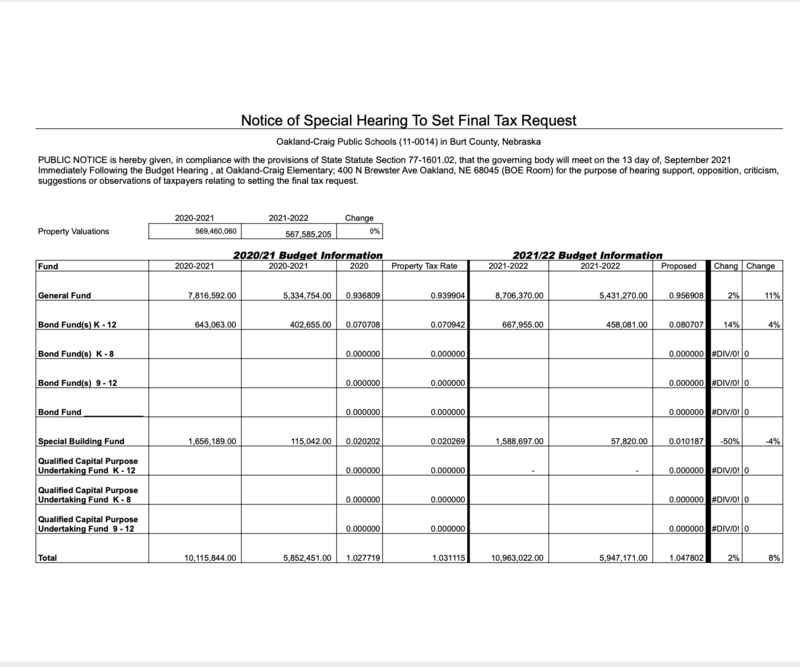 Documents:
https://drive.google.com/file/...